EXPLORE THE XBODY PRODUCTS
XBody offers a wide variety of professional EMS training devices designed to satisfy different customer needs, studio concepts and business models.
Find out why more than 2000 studio owners have chosen us around the world.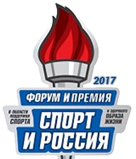 TRUSTED. SUCCESSFUL. ECONOMICAL.


Meet the Newave, our best seller for many years.
Train your clients with a wired connection and a wide variety of training programs.
Ideal for 1-on-1 trainings for maximum success with clients.
Wired training at its best.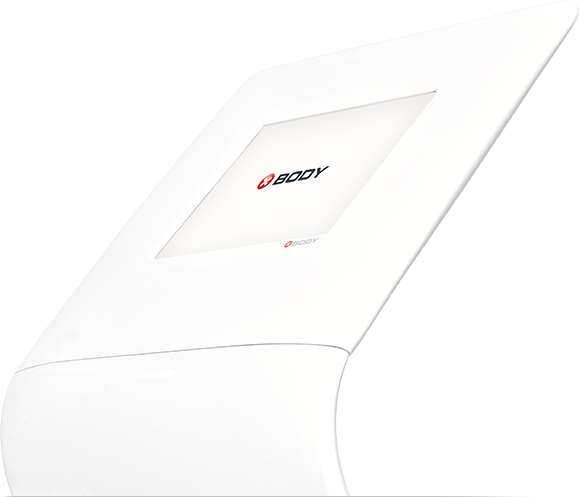 Newave Features
What are the advantages of Newave?





Our recommendation
Recommended business concepts with Newave:


Accessories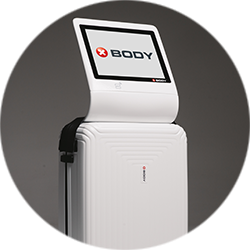 SUITCASE
XBody provides a Studio On-The-Go solution with a custom made durable hardtop suitcase The specially designed interior helps to carry and store any of the XBody head units, up to 2 Training suits and all necessary accessories. The XBody Suitcase is a perfect traveling companion for your off-studio training sessions, personal training services and/or demonstration.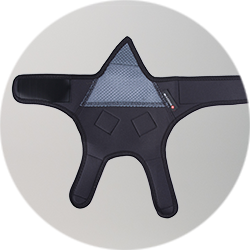 SHOULDER ELECTRODES
XBody designed a shoulder band training suit accessory with built-in electrodes, which can directly stimulate the muscles in the shoulders to train them even more effectively. Just strap it on your shoulders, set up its stimulation on your device and feel what a difference it makes to have your shoulder muscles stimulated and how much quicker you can improve.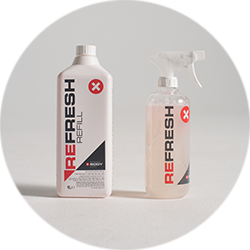 REFRESH SPRAY
The Refresh Spray is a hygenic solution to keep the suits ready to use during the day. Can be sprayed directly on the electrode cover and features a fresh scent.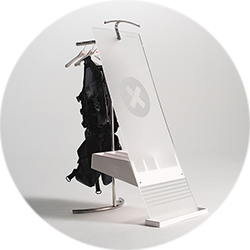 SUIT HOLDER STAND
The "Must Have" in your studio, not just well designed, but also provides the ideal opportunity to prepare the suits for training. It also serves as the ideal storage solution for the Training suits, and stores the arm and shoulder bands, electrodes and all other accessories neatly and conveniently.

WORLDWIDE SERVICES

EMS Trainer Institute
Earn your EMS Training Certification through the EMS Trainer Institute. Learn all about the EMS technology, the impulses, frequencies, training methods and develop your business know-how in order to maximize your EMS training skills.

Support & Service Network
XBody's support is available worldwide to answer any of your questions and our comprehensive service network is working globally and locally to give you the best solution in the fastest way possible.
HOW TO CHOOSE THE RIGHT EMS DEVICE?
Consider your business needs
First of all, you have to analyze your field of work and define what is your desired business concept, what investment fits your budget, and what your goals are.
Would you like to build a business with 1-on-1 personal training or small group personal training? Do you want to offer simplified, basic EMS training for your clients or sport specific and functional training? Muscle toning and weight loss or injury prevention and post-surgery recovery training?
We have solutions for all!
Check out our device portfolio that covers all your EMS needs and offers solutions for all types and sizes of fitness and wellness businesses.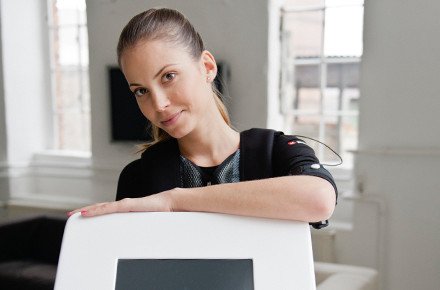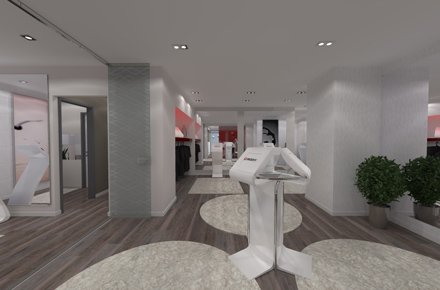 Plan your studio space and training schedule
The available space defines the maximum training capacity. You also have to consider the size and location of the changing rooms and showers, and their distance to the training area. All these have an effect on your prices, human resource needs and training schedule.
Our experts will help you to find the best possible solution for any given layout and need, additionally, we have ready-to-use design concepts for you to consider and save time.
It's all about the long term
Every investment needs time to deliver turnover. In order to maximize the returns on your investment over the long-term, we have worked hard on designing EMS devices that are state of the art, as well as high-quality, durable training suits that will continuously serve your professional needs and have the lowest possible maintenance costs.
Our ready-to-use, proven business concepts will ensure you get a great head start and that your business keeps growing.
XBody's worldwide service network and the modular build up of devices and suits make it easy and cost effective to maintain your EMS business, not to mention our 5 years warranty on the electrodes.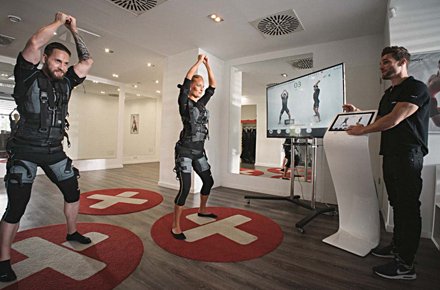 LETS GET IN TOUCH

WANT TO KNOW MORE ABOUT XBODY EMS TRAINING DEVICES?
Contact us, we will answer your questions and give you a personalized quote for your business needs.