XBODY
ACCESSORIES
XBody carries a wide range of accessories, and is continuously working on developing the best possible solutions in all aspects for your EMS business. With their professional design and durability, easy and low cost maintenance, XBody accessories have been the favourite of professionals worldwide.
Offer high quality services to your clients and business partners with XBody accessories.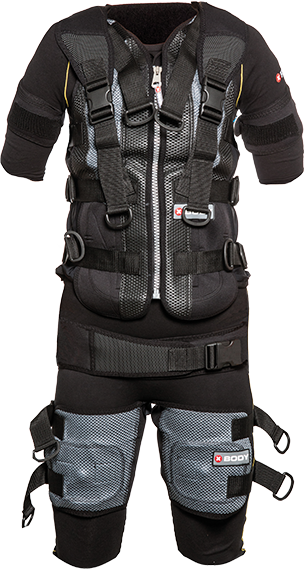 PROFESSIONAL ACCESSORIES FOR PROFESSIONALS
XBody provides the highest quality accessories to ensure professional training experience, reliable and smooth operation, low maintenance costs and durable equipment.
Comfortable and durable.
HIGH EFFICIENCY, LOW UPKEEP.
XBODY TRAINING SUIT
Designed and manufactured to last for many years.
Our XBody Training Suit features a modular system, the separate electrodes and cables make maintenance easy and very cost-effective.
5 years warranty on electrodes.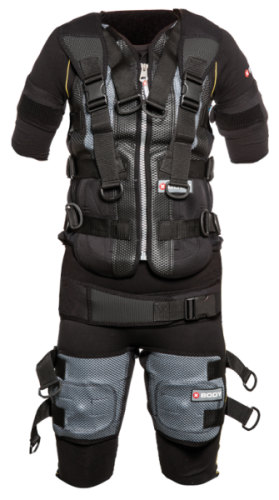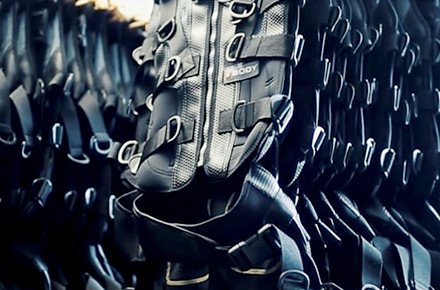 DELIVERING THE PROMISED RESULTS
We created our special training suit for full-body EMS Training based on our many years of experience in thousands of studios worldwide. Through endless iterations and improvements, we created one of the most effective and durable full-body EMS suits that has ever been built for professional studio use.
The XBody training suit contains electrodes for the shoulder area as well, allowing to condition even more muscle groups than traditional training suits. The front and back side leg electrodes with the convenient leg straps make leg training twice as effective.
The extra large electrodes cover more surface area resulting in better muscle stimulation.
EASY AND COST-EFFECTIVE MAINTENANCE, LONG LASTING DURABILITY
Opening an EMS business requires investment, and maintenance has to be taken into consideration as it can be a significant expenditure monthly.
Thanks to XBody's award-winning engineering team, our training suits can be maintained from only a fraction of the usual costs of traditional EMS companies. This can reduce the monthly expenditure by hundreds of dollars each month.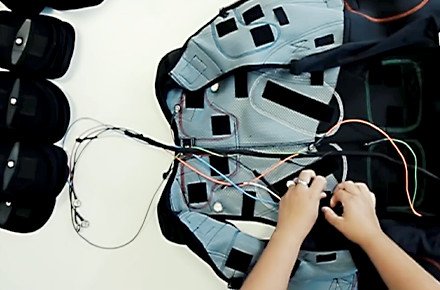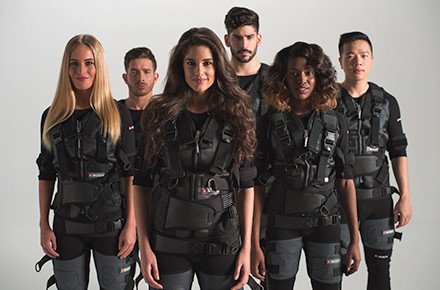 MODULAR TRAINING SUIT DESIGN
The XBody Training Suit is designed for maximum comfort and to be efficient yet very durable.
Our modular system provides a unique level of flexibility and ensures that all your clients – regardless of body type – will find a training suit that fits them perfectly.
Unique electrodes for the shoulder area for perfect shoulder muscle conditioning
Perfect fit for extra dynamic and precise muscle stimulation
Flexibility by attaching each electrode individually
Extra large electrodes for better electric stimulation and a complete coverage feeling
Doesn't slip – even when jumping or doing plyometrics, the vest and pants stay secure
Unisex fit reduces the amount of training suit per device and saves costs
Customize your suits – different sized vests and pants can be combined
Electrodes on the legs are both on the front and back side
Leg straps easier to put on

Modular system
XBody training suit is designed as a multi-layer modular system to provide maximum effiency and outstanding flexibility.

5 years warranty
XBody offers only the highest quality products, that is why we grant a 5 year warranty on all the electrodes in the training suit.

12 channels
With the complex 12 stimulation channel system, XBody provides clients with the ultimate in full-body training.

Low maintenance cost
Thanks to our modular system, separate electrodes and cables, maintenance is easy and very cost-effective, potentially saving hundreds of dollars each month.

Durable structure
XBody training suits are carefully crafted, individually tested and have proven reliability, making them one of the toughest and most dependable training suits available.

Fits everyone
The suits come in a vast array of sizes from XXS to XXL in order to cover all needs. They are unisex which substantially saves on how many suits are required for your studio. They are also easy to put on and take off from your clients.
Trusted equipment.
SMOOTH & EFFICIENT OPERATION
XBODY STUDIO EQUIPMENT
All the equipment you need to run your own EMS studio.
Providing a professional experience to your clients is more than just using whatever tools you have at your disposal. We have developed special accessories and equipment to make the process of EMS training as effective and as seamless as possible.
Take good care of your equipment and reward your clients with an authentic XBody EMS experience.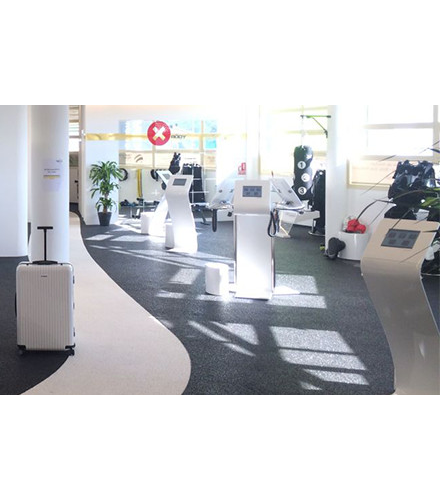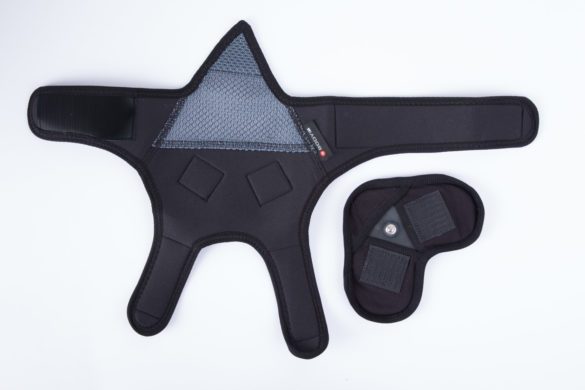 SHOULDER BAND AND ELECTRODES
Most EMS training suits can not train the shoulders specifically since they are moving so much during training. To solve this, XBody designed a shoulder band training suit accessory with built-in electrodes, which can directly stimulate the muscles in the shoulders to train them even more effectively.
Just strap it on your shoulders, set up its stimulation on your device and feel what a difference it makes to have your shoulder muscles stimulated and how much quicker you can improve.
SUIT HOLDER AND WATERING STAND
The "Must Have" in your studio, not just well designed and sturdy, but also provides the ideal opportunity to prepare the suits for training and storing them. It also stores electrodes and other accessories conveniently.
Having an additional Suit Holder outside of the training area allows you to have a spare set of suits prepared for the next trainings, should the staff be occupied with suiting up or taking off the suits between group training sessions. This way the utilization of your studio space, equipment and staff can be optimized.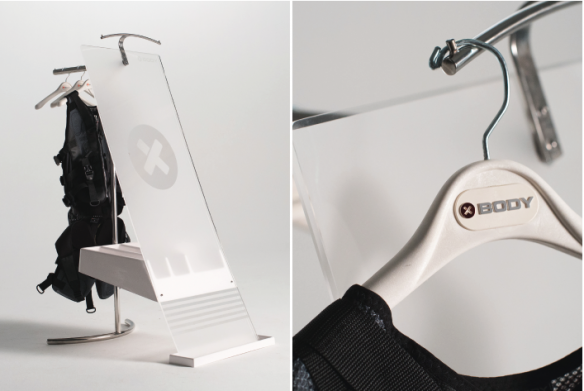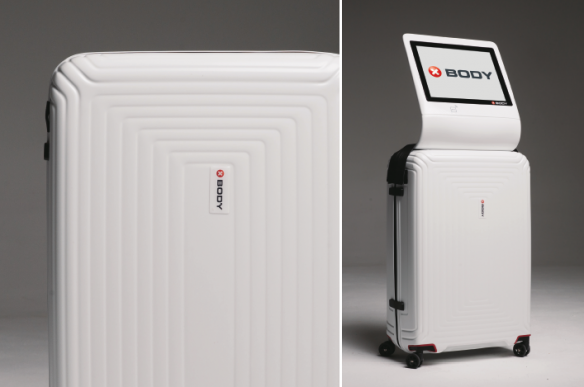 XBODY SUITCASE – THE TRAVELING GYM
XBody provides a Studio On-The-Go solution with a custom made durable hardtop suitcase. The specially designed interior helps to carry and store any XBody head units and the necessary training suits and accessories.
The XBody suitcase is a perfect traveling companion for your off-studio training sessions, personal training services, VIP sessions, and demonstrations.
WATER PUMPS & REFRESH SPRAYS
Water pumps come in volumes of 1.5 and 5.0 litres to meet the needs of your studio. Watering the suits won't take your valuable time any more.
Refresh Spray is a hygenic, refreshing solution with a special disinfectant formula to keep the suits clean and ready to use during the day. Featuring a fresh scent, it can be sprayed directly on the electrode covers to improve their effectiveness.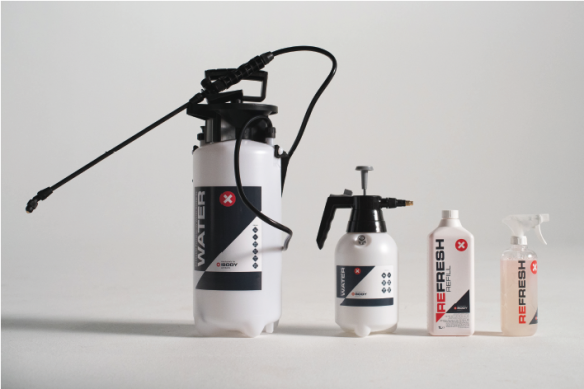 WANT TO KNOW MORE ABOUT XBODY EMS TRAINING DEVICES?
Contact us, we will answer your questions and give you a personalized quote for your business needs.