FULL-BODY EMS TRAINING
Build your EMS business with the established and award-winning full-body EMS device that is used daily by more than thousand studios around the world. With its elegant design, multiple built-in strength and cardio training programs, easy to learn touch screen and carefully engineered features, Newave represents wired full-body EMS training at its best.
One of the best selling EMS device in the world,  the Newave is the perfect solution for wired one-on-one personal trainings and building your EMS studio from the ground up.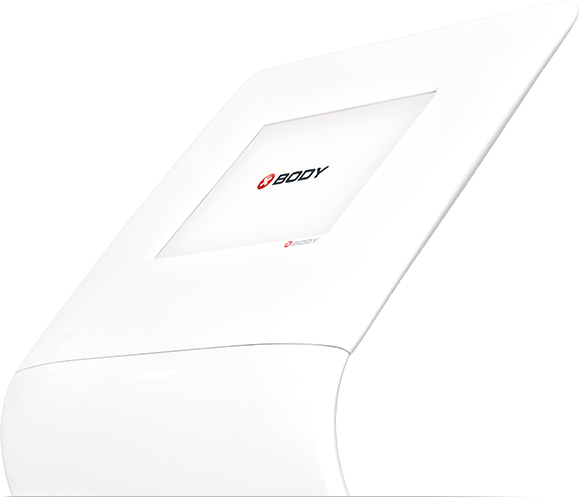 BENEFITS OF NEWAVE
Proven worldwide - Our best seller for many years
Built from the highest quality materials, designed to bring out all the advantages of wired full-body EMS technology. XBody Newave was the first EMS device that combined beauty, ergonomy and efficiency to lead the way in the wired EMS market and its worldwide success stands as the proof of its excellence.
Over the years Newave has been proven to be one of the most popular EMS devices in the world and it's currently used daily in more than 2000+ studios worldwide. It's modern design, easy to use touchscreen up-to-date training software and continual function updates makes sure Newave is here to stay for the years to come.
Newave USA has been certified to fit all the necessary effectivess and safety standards of the United States, so it can be a trusted, reliable choice for fitness professionals around the country to help clients with the conditioning of healthy muscles.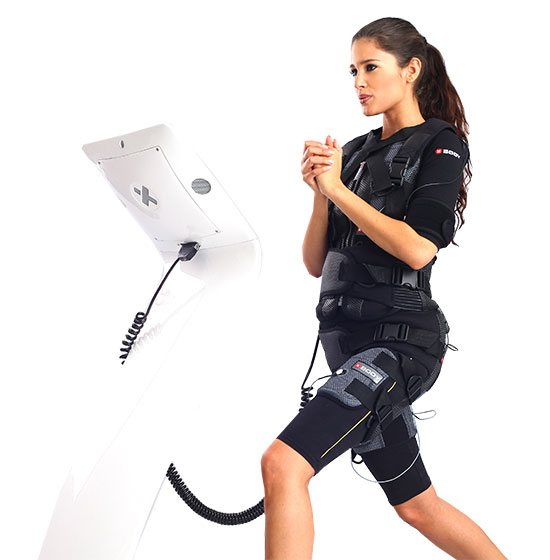 Wired training at its best
XBody Newave's success is largely due to the fact that it approaches traditional wired EMS training from an untraditional angle. It is easy to learn, easy to maintain, it offers a variety of features to help the trainers and it focuses on delivering a truly effective full-body EMS training for the clients.
The innovative, regularly updated software offers multiple video training programs for different training goals, easily customizable training features, client profile management, training statistics, trainer authentication and much more.
Its flexible cable makes sure the connection between our professional training suit and the device is seamless for the clients and the length of the cable lets you perform all type of exercises, from strengthening to cardio training and the relaxing massage as well.
Professional and Economical
XBody devices have been designed and developed to provide trainers and businesses with a professional equipment so they can offer truly effective muscle conditioning trainings for their clients.
Newave has proven its durability and reliability over the years. Engineered and manufactured using only the highest quality materials, Newave is one of the most easily maintainable device on the market, that is dependable for years and it offers a very cost-effective solution for any business.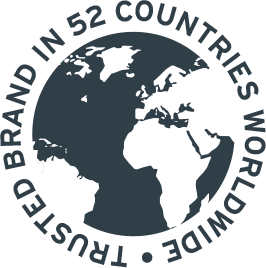 The New Wave of Fitness
Newave has completely changed the EMS market worldwide and has become the benchmark of excellence for full-body EMS training over the years. The winner of multiple awards in the EMS industry, Newave truly is a choice anyone can trust.
Its beautiful design and familiar touchscreen have proven that professional full-body EMS devices can be easy to use and user-friendly. Its wide range of features have proven that by using advanced devices, the businesses can be even more successful.
And its overnight worldwide success and reliability for years have proven that it can handle even the most active daily use in any gym or EMS studio.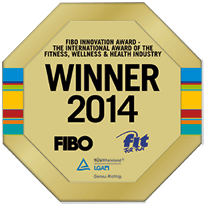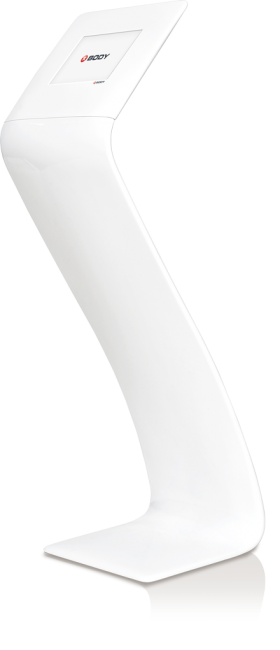 NEWAVE FEATURES
Trusted for many years, Newave has proven its high quality and effectiveness all over the world.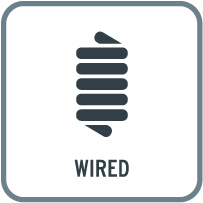 Wired EMS training
Newave has proven its effectiveness in the traditional, wired EMS training method worldwide. The device and its training software is connected with the training suit and sends the right signals to all the right places during training.

Strength, Cardio and Relaxation Programs
Train your clients according to their own goals and they will keep coming back to you to achieve it. Set up complex trainings for the effective conditioning of healthy muscles with the built-in training programs or create personalized trainings on your own. The device provides dedicated "muscle-development", "cardiovascular" and "relaxation" training programs along with a fully customizable manual training program to truly fit any of your clients' needs.

Video Trainer Program

The built-in Video Trainer Program ensures trainings are optimized and the exercises are implemented the right way, without the need of the certified trainer doing the exercises with the clients. Using the Video Trainer Program lets trainers focus on the position, posture and performance of the clients to maximize the results.

TÜV Rheinland certified device and production
Offering the highest quality has always been one of the key focuses of XBody. The TÜV Rheinland certification ensures that both our production lines and our Newave full-body EMS device meets all the highest quality and safety standards to provide a consistently enjoyable, reliable and safe experience.

Top performer in EMS

Newave was built to maximize the effectiveness of full-body EMS training. With its well-shaped training suit, built-in and tested training programs, wide customization options, and by operating within the most efficient range of EMS frequency, you can rest assured that your clients will get the results they sign up for.

Personalized training sessions
The XBody Newave provides plenty of possibilities to customize personal trainings according to your client's fitness level. Adjust the frequency, the intensity or any other parameter with the easy-to-use touchscreen and user-friendly software to create personalized training sessions for the conditioning of healthy muscles.
OPEN YOUR EMS TRAINING STUDIO WITH XBODY NEWAVE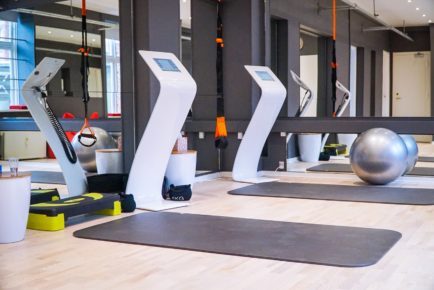 Full-Body EMS training at its best.
PERSONAL, VIP, CORPORATE Solutions
Newave USA's portable design ensures that it is an excellent device to start 1-on-1 personal trainings, VIP home trainings or corporate trainings. As an advanced full-body EMS device, it comes with a wide range of features that will be useful if you are planning to change the world one client at a time.
MICROSTUDIO MODEL
Join the more than a thousand studios that rely on Newave around the world each day. Newave USA is also the right solution if you plan to start a Microstudio and want to focus on VIP and personal trainings.

SHOP-IN-SHOP MODEL
Newave USA is also ideal for a Shop-in-Shop model for gyms to offer full-body EMS training within their establishment for their clients as an additional new service. Offer personal 1-on-1 training sessions to condition healthy muscles.
Learn more about our business models.
BUSINESS ADVANTAGES OF XBODY NEWAVE
ADVANCED FULL-BODY EMS DEVICE
Newave represents all the latest developments in wired full-body EMS technology and that means a wide range of features to optimize processes and trainer involvement, reduce training set-up time and operational costs.
TRUSTED CHOICE, RELIABLE PERFORMANCE
Nothing is more expensive in a business than unforeseen risks and consequences. It's important to choose an EMS device such as Newave that has proven its effectiveness, safety and long-term reliability on the market for years.
STAND OUT FROM THE COMPETITION
Newave has been designed for professionals who want to give clients the best experience possible and turn them into loyal, returning customers. Personalized trainings, built-in video exercises, custom training programs, seamless training set-up, and its elegant design all help to make your clients' EMS training experience stand out from the competition.
EFFECTIVE AND ECONOMICAL
Newave has proven its reliability over the years even in the most active daily use. Its durable design and high quality make it easy to maintain and keep the upkeep costs low, which can mean savings of hundreds of dollars each month.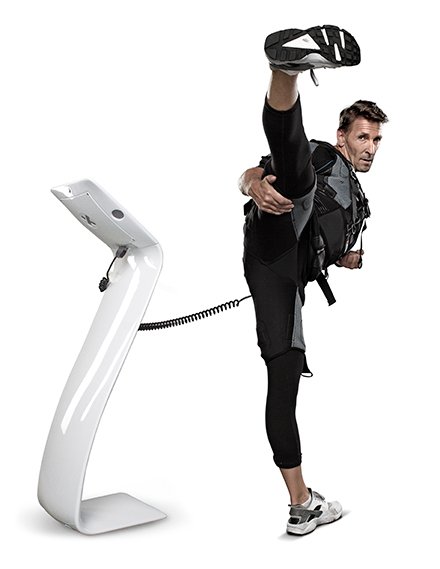 TECHNICAL SPECIFICATIONS

Easy-to-manage training
All functions related to the training are available on a single training window. Stimulation intensities can be fine-tuned with the help of 10 channel regulators for the whole body. The stimulation signal can be customized to fit various needs. The responsivity of the stimulation system guarantees the safe and highly effective muscle conditioning.

10″ touch screen
Tablet-sized and durable touch screen, easy to use, easy to learn. The clean graphical display provides a trendy and nice look to the users.

8-hour battery life
Newave USA has a portable design called the Port Power Stand, which includes a built-in battery which can work through a typical 8-hour shift at any EMS studio. Two stands are included with each device and they are fully charged in under 2,5 hours so you can use these two batteries alternatively in order to run your studio all day long without pause.

Lightweight
Being only 17 kg (~37 lb.) including the Standard Stand, you can easily carry it around, and the shipping is also reasonably priced.

Multi-language
The displayed texts and the virtual keyboard can be customized to support numerous languages. Translations are available for most of the American, European, and Asian languages.

Advanced stimulation
The device uses a symmetric bipolar square wave for stimulation. The frequency of the signal can be set between 1-100 Hz which is the most efficient operational range of EMS. The Newave can be used in continuous and burst stimulation modes.

Regular Software Updates
Our Research and Development Team continuously works on delivering improvements that make the use of our device convenient, our softwares, features and services up-to-date, and always at least one step ahead of any competitors.
Easy maintenance
Our devices are designed to excel in making maintenance as effortless as possible. All spare parts are continuously available from our warehouse or at our local distributors.

USB port for data analytics
With the help of the USB port the Newave is able to provide import and export functionalities for device backups and statistics. The software can also be easily updated by downloading our updater files to a USB stick and plugging it into the machine.
LETS GET IN TOUCH

WANT TO KNOW MORE ABOUT XBODY EMS TRAINING DEVICES?
Contact us, we will answer your questions and give you a personalized quote for your business needs.